California Restaurant Month - January 2018
Visit Yosemite | Madera County is hungry to continue to feed you and in particular, to feed a very hungry fellow named Chase Ramsey from California Dream Eater. To help us feed Chase, when you are dining at any of our restaurants, send a photo of your entire meal via Instagram and hashtag #DreamEats #CaliforniaDreamEater #madgro . We understand he is looking for a road trip and we would love to host him in our region.

Restaurants that are participating are:
The Vineyard Restaurant | Madera, CA
South Gate Brewing Company | Oakhurst, CA
Ducey's on the Lake | Bass Lake, CA
Crab Cakes Family Restaurant | Oakhurst, CA
Erna's Elderberry House | Oakhurst, CA
The Majestic Yosemite Hotel | Yosemite National Park, CA

Madera County is located at the South Gate entrance to Yosemite National Park and just as the views are breathtakingly delicious, so are the dining options throughout Madera County. It is one of the best places in the nation to obtain farm to table food as Madera County is one of the richest agriculture hubs in the United States. This also sets us apart from other tourist-heavy mountain towns. Our restaurants feature five-star modern American dining, mouthwatering hamburgers, authentic Mexican, and Italian restaurants that transport you to Italy. The variety is as diverse as the food is delicious and as the season changes as do the menus, offering some of the nation's best food that brings in locals and tourists alike.

Visit Yosemite | Madera County is hungry to continue to feed you and in particular, to feed a very hungry fellow named Chase Ramsey from California Dream Eater. To help us feed Chase, when you are dining at any of our restaurants, send a photo of your entire meal via Instagram and hashtag #DreamEats #CaliforniaDreamEater #madgro . We understand he is looking for a road trip and we would love to host him in our region.

Restaurants that are participating are:
The Vineyard Restaurant | Madera, CA
South Gate Brewing Company
Need help finding this location? Click here for directions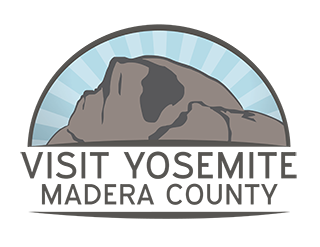 40343 Hwy 41, Oakhurst, CA 93644 P:(599) 683-4636