Enjoy the journey to Yosemite National Park. Take a drive through the farms, ranches and rolling hills of Madera County. In this comfortable farmland agriculture is our number one industry. Ingredients are the inspiration for this food scene, and local chefs are motivated by the extraordinary quality in the rich range of seasonal produce and delightful libations. No matter the time of year, delicious dining is always in season.
Erna's Elderberry House Restaurant | Oakhurst, California
Throughout the month of January Erna's Elderberry House Restaurant welcomes guests to enjoy a special nightly changing three-course menu, $48 per person. Upon your arrival, guests will be welcomed with a signature glass of "Sureau", sparkling wine infused with Elderberry nectar harvested from the estate.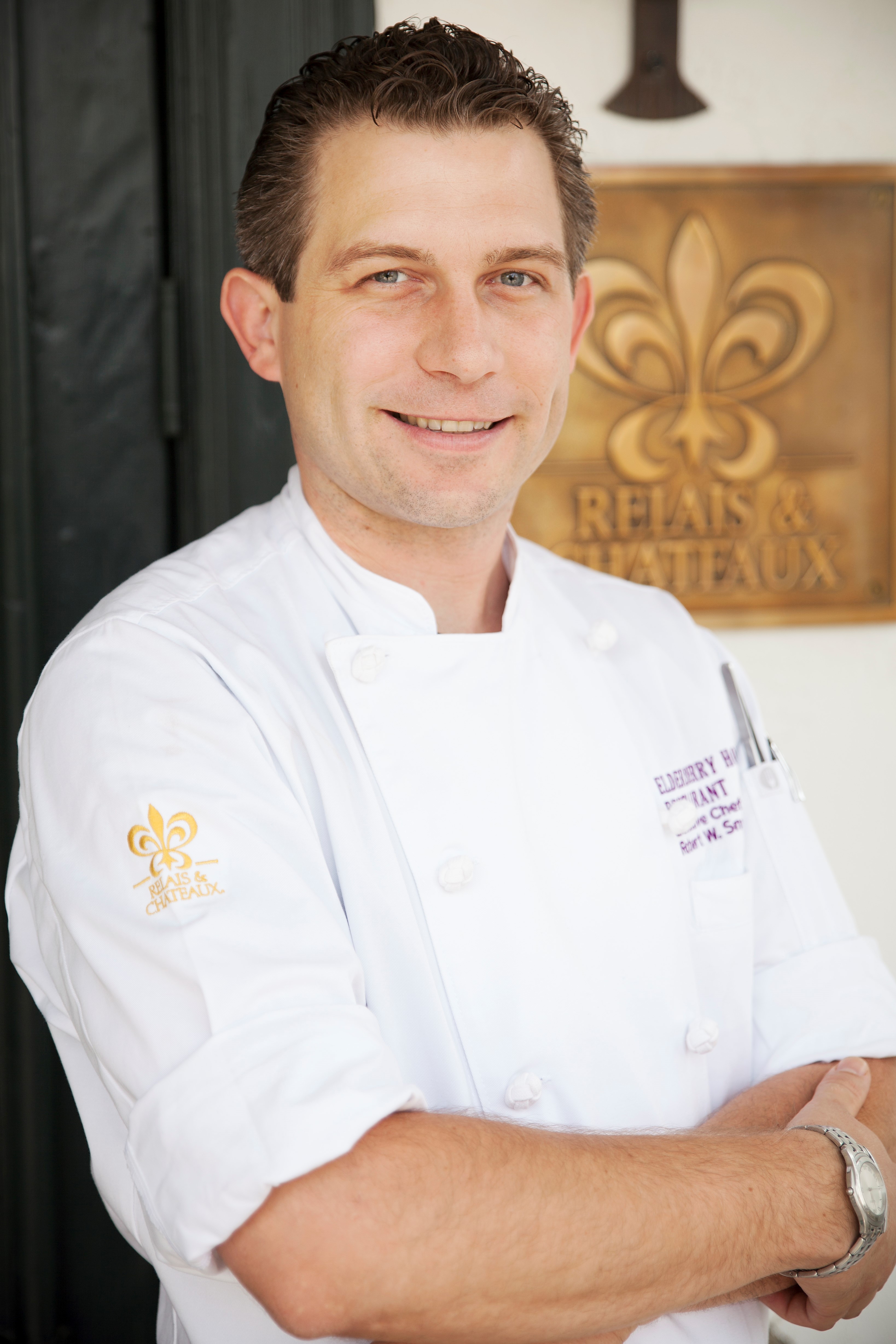 Chef Robert Snyder III, Erna's Elderberry House Restaurant
Soup du Jour or Salad
Main Course
Dessert
$48 per person
Sommelier's wine pairing - $55 per person
Dinner service is offered from 5:30 p.m. to 8:30 p.m., Wednesday through Sunday. Advanced reservations are best. Please know that each evening's menu may differ slightly, based on the sourcing of the freshest possible ingredients.

The Vineyard Restaurant and Bar | Madera, California
Offering a chef-inspired winter special just for California Restaurant Month guests:
Chicken Pot Pie, with local vegetables.
Served with a green salad and dessert.
$21 per person

Idle Hour Winery | Oakhurst, California
Offering brunch by the river and your first mimosa gratis.
Picture Perfect at Ducey's on the Lake
Every Sunday from 10 a.m. – 1 p.m.

Ducey's on the Lake | Bass Lake, California
Offering elegant lakefront dining. Executive Chef Johnathan Frabotta will prepare a California Restaurant Month special "Three-Course Dinner". The special includes fresh salad, Harris Ranch Filet Mignon and dessert, paired with a glass of local house wine at only $34.95
Reservations encouraged: (559) 642-3131 - Click here to download: MENU


South Gate Brewing Company | Oakhurst, California
Brewmaster Rick Boucke will be brewing up a special beer in honor of the Golden State's Restaurant Month. The limited-edition, dry-hopped, James Blonde IPL (Indian Pale Lager) has pungent notes of stone fruit and Citrus at 7% ABV. Stop in for a pint, and take home a growler.
Enjoy Vegan Dishes at Love Café
Love Café | Oakhurst, California
This all-vegan breakfast and lunch spot invites you to eat with kindness. In the month of January, you can enjoy a complimentary additive to any of their smoothies. Add protein powder, or leafy greens like spinach or kale, at no additional cost.


Mountain Room Restaurant | Yosemite, California
Enjoy a three-course special menu at Yosemite Valley Lodge's Mountain Room.
Winter Root Vegetable Soup
Toasted Sweet and Spicy Seeds
Grilled Kurobuta Pork Chop
Delmonico Potatoes, Poblano Bacon Jam
Chocolate Torte
White Chocolate Ganache, Morello Cherries, Whipped Cream
$45.00
Mountain Room at Yosemite Valley Lodge
After a day exploring the park, the Mountain Room offers a beautiful backdrop for a relaxing meal. Expansive windows offer picturesque views of Yosemite Falls, and the restaurant showcases numerous landscape images from the Ansel Adams Gallery.

Oakhurst Grill and Whiskey 41 Lounge | Oakhurst, California
At this locals' favorite spot enjoy a piping hot Steak and Mushroom soup special.
Warm-up on a cold winters day with this delicious soup special. Then stay for the over 90 whiskeys available in the lounge, including an incredibly smooth bourbon from Oakhurst Spirits Distillery
Visit Yosemite | Madera County's YouTube Channel has a taste of meals to come - bon appétit!