After two beautiful days of trekking through Yosemite, day three is about exploring the park via bicycles. Yup, that's right, you'll be biking to gain a new perspective on the intricacies of the wilderness in Yosemite. After breakfast, you'll want to head to the best bike shop in town — Pedal Forward Bikes And Adventure. Located on Highway 41, a couple of blocks from the tourist information and visitor center is the one-stop shop for all your bike woes and joys. We rented our bikes from here and were impressed by the mountain bikes. Feel free to bring your bike to get a tune-up before heading up the mountain, rent a mountain bike, or pop in to get some recreational tips before your cycling excursion.
Inside the park, you'll find over 12 miles of well-maintained paved paths for bicyclists and pedestrians (so share the road). If that's not your jam, feel free to cycle on the roads as long as you follow the traffic rules.
Tour around the Valley, starting at Yosemite Village. Here you'll find rustic shops, eateries, a museum, art galleries, and more explaining the rich history and cultures behind Yosemite National Pack. Admire the stunning views of Yosemite Falls and Half Dome, then pedal forward (pun intended) following the marked signs to head to the next stop — Yosemite Falls.
Ride past the Lower Yosemite Falls trailhead entrance and gaze up at cascading waterfall - the largest in North America. Feel free to park your bike here and hike up to explore the mighty falls up close.
After your leisurely hike, continue pedaling to grab some lunch at the food court, Base Camp Eatery, at the Yosemite Valley Lodge. Here you'll find many options ranging from black bean burgers to rice bowls.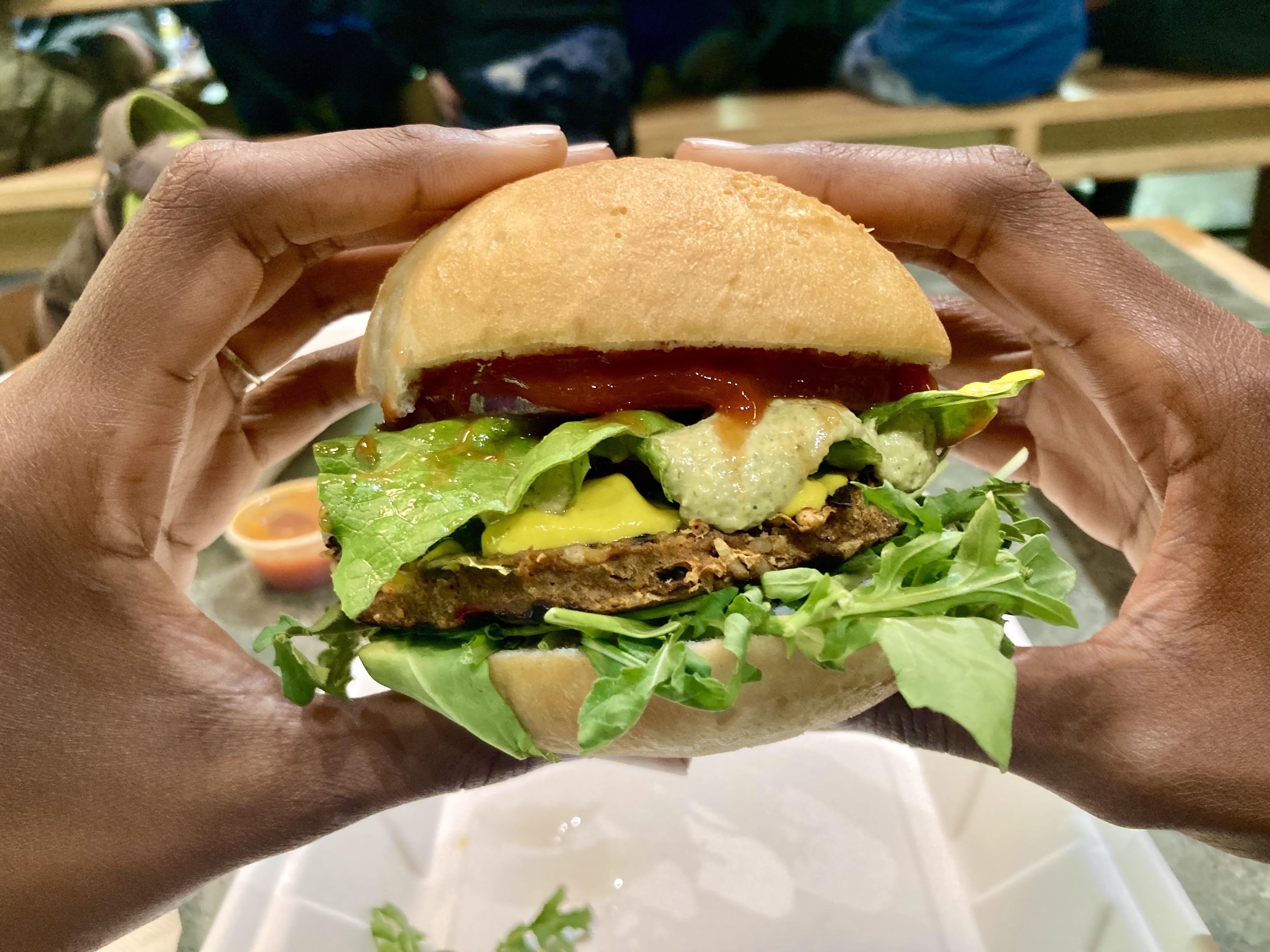 Now that your tummy is satisfied, explore the bike paths near Curry Village. Follow the paths along the Valley Loop, or journey through Cooks Meadow to take in the falls from further away. Make a stop at the historic Yosemite Chapel, then continue back towards the village. Stop by the stables to wave hello to the mules and horses, then continue towards Mirror Lake or veer off any trail that calls to you.
Make your way back to the car (stopping to grab ice cream at Curry Village), then wave goodbye to this glorious park. Don't forget to return your bikes after which I highly recommend grabbing dinner at South Gate Brewing Company, a tasty American-style restaurant.